Education is often seen as a gateway to higher-paying jobs, but not having a degree doesn't necessarily mean a limited career path. Women who didn't attend college or dropped out early can still secure high-paying jobs with the right skills and experience. Here are five high-paying jobs for women with no degree:
Real Estate Broker
A real estate broker can earn a six-figure income without a college degree. Brokers act as intermediaries between buyers and sellers and manage the entire process of property transactions. To become a broker, you need to complete a certain number of real estate courses, pass a licensing exam, and gain experience in the field.
Technical Writer
Technical writers create instructional manuals, online help systems, and other technical documentation for companies. They typically work in industries such as software, engineering, and healthcare. Technical writing requires excellent writing and communication skills, attention to detail, and the ability to understand complex technical concepts. Many technical writers have backgrounds in fields such as engineering or science, but a degree is not always required.
Freelance Writer
Freelance writers work on a project basis, creating content for websites, blogs, magazines, and other publications. Freelancing can be a flexible and lucrative career option, with many writers earning six figures or more. Successful freelance writers have strong writing skills, the ability to meet deadlines, and a network of clients.
Web Developer
Web development is a rapidly growing field that can offer high-paying jobs for women without a degree. Web developers create and maintain websites, web applications, and other digital tools. Many developers are self-taught or have completed coding boot camps, although a degree in computer science or a related field can be helpful.
Sales Manager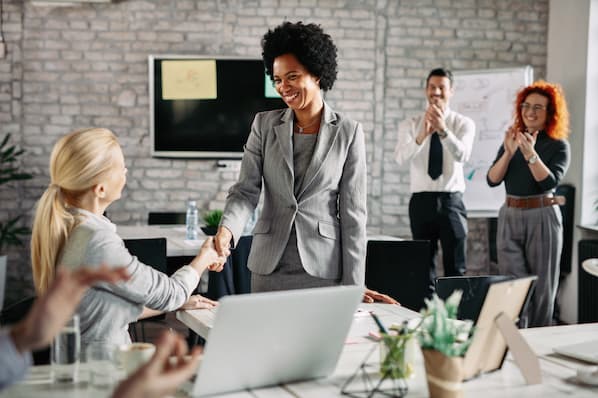 Sales managers oversee a team of salespeople and work to meet revenue targets for their company. Sales management can be a high-pressure job, but it can also be rewarding financially, with many managers earning six-figure salaries. To become a sales manager, you typically need several years of experience in sales and a track record of meeting or exceeding sales goals.
In conclusion, women without degrees can still access high-paying jobs with the right skills and experience. The above-mentioned jobs offer financial security and potential for growth, and they can be pursued without a four-year degree. With the right mindset, determination, and dedication, women can create successful careers in these fields and achieve financial independence.